The Ultimate Cowboy Experience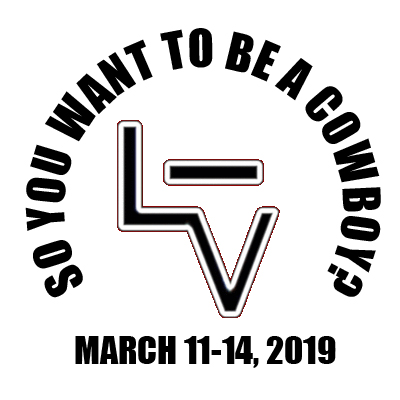 So you've always wanted to be a Cowboy or Cowgirl? Ride the open trails on horseback? Rustle cattle? Sleep out under the stars? Here is your once-in-a-lifetime chance!
In order to help raise funds for our lawsuit against the government, we are offering 5 individuals the opportunity to live their dream.
We decided as a family to invite 5 individuals to enjoy the experience of working with my dad's cattle and enjoy the cowboy experience. The Ultimate Cowboy Experience will be March 11-14, 2019, 4 days and 3 nights of rounding up cattle on horseback, Cowboy cooking, branding the calves, camping, cowboy stories around the campfire and enjoying stories of LaVoy. On the last day, the lucky winners will go to auction with Jeanette where you will be treated to a nice dinner and good conversation.
At the end of the day, please know that you're making a big difference to our family with each purchase. It will be an unforgettable experience. Thank you.
There are two ways to participate.
You can visit our PayPal site and purchase the ultimate cowboy experience for $2,500. We ONLY have TWO slots that can be purchased. It's first come, first served. You can purchase them right now here. If you would like to send someone else, that works too!

We have three spots on the Ultimate Cowboy Experience which will be raffled. Raffle tickets are $25 each or 5 for $100. You can purchase your raffle tickets by going to our PayPal site and purchasing them there. If you have any questions please email us at finicumfamilyus@gmail.com.
The Finicum family reserves the right to end the raffle at any time and has exclusive decision making ability on who is able to attend the event also that each participant will need to sign a waiver in case of injury–they will be riding our horses and branding cows at their own risk.